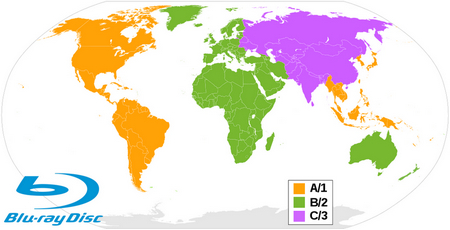 Region Codes for Blu-ray Disc
Region A: U.S. Territories and their dependencies, Japan, South Korea, Taiwan, Hong Kong, Macau, and other areas of Southeast Asia.
Region B: Europe, Africa, Middle East, Australia, and New Zealand.
Region C: Asia, India, China, Russia, Mongolia, Ukraine, Kazakhstan, Belarus, Moldova.
Region FREE or ABC: This is not an official setting, but discs that have the region FREE symbol either have no flag set or have all region flags (ABC) set.