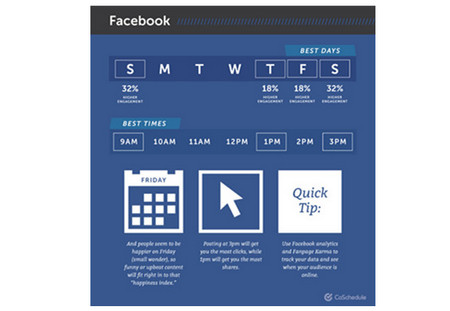 Avoid the Peak Time When Uploading Videos to Facebook
If you are uploading Facebook videos at the peak hours, you have a greater possibility to meet the Facebook upload slow issue without doubt. So you need to avoid the rush time of video uploading at Facebook.
According to coschedule.com, the best time to post on Facebook is 1–4 p.m. late in the week and on weekends. Specifically, 12 - 1 p.m. is prime time on Saturday and Sunday. During the week, the same goes for Wednesday at 3 p.m., as well as Thursday and Friday between 1-4 p.m. The worst times are weekends before 8 a.m. and after 8 p.m.
It would be wise to avoid the mentioned periods to upload Facebook videos faster.