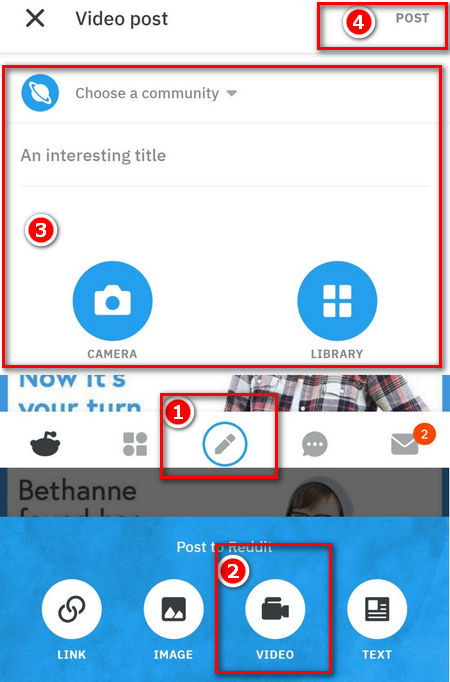 Reddit Mobile
Compared to PC posting, posting videos on mobile seems to be easier. Let us check the steps out.
Step 1. Open and Sign in Reddit App.
Step 2. Edit the Video Post. Click the pencil-shaped button on the center bottom of the main interface of the Reddit app. Then click the VIDEO button to enter the editing window. The elements that need to be edited consist of Community, Title, and the video file. Reddit allows you to select videos from LIBRARY or record one right now.
Step 3. Click the POST button on the right-top corner to start the posting process. If you have encountered the video format issue, scroll down. Solutions for the PC as well as the mobile are offered.